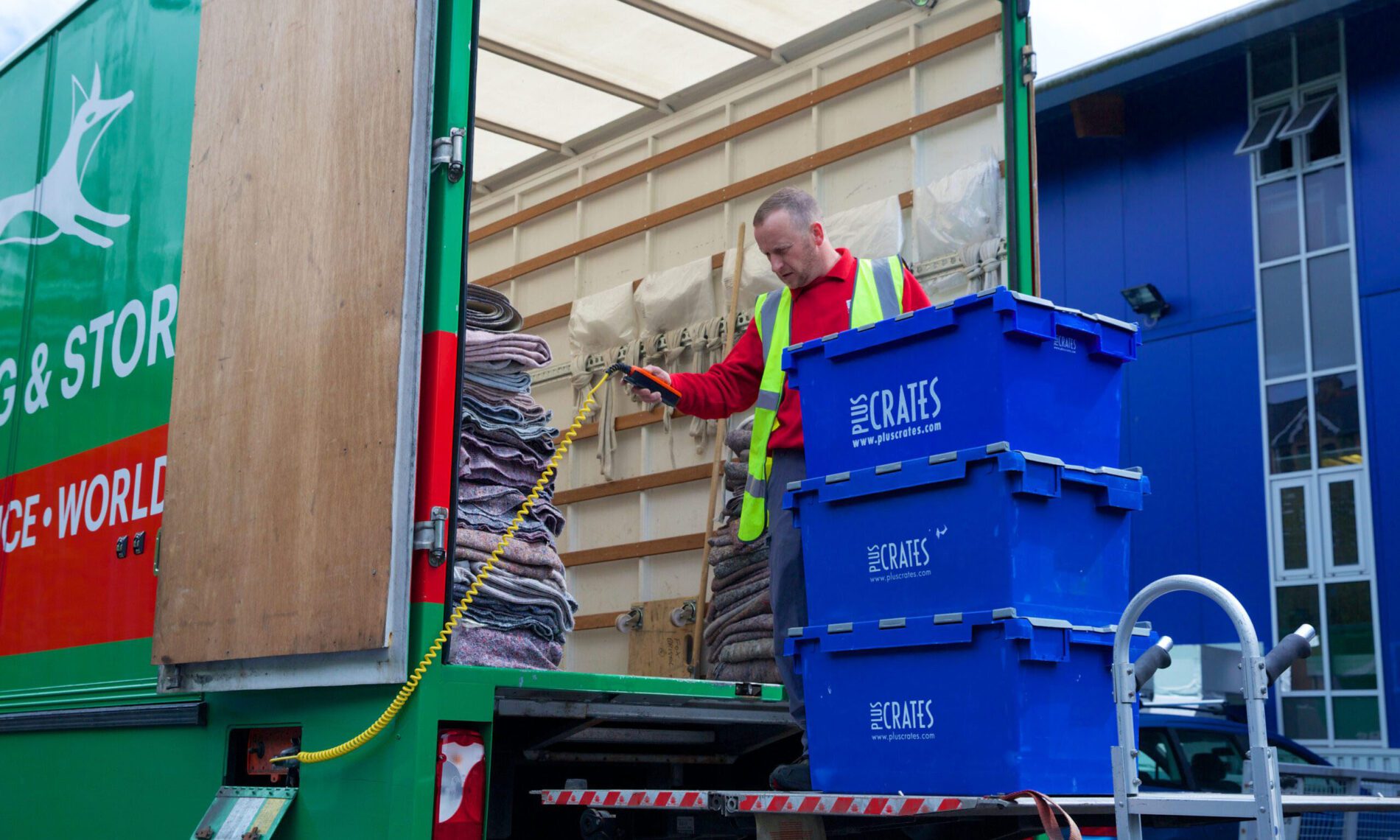 Get the size of crate to suit your needs
When you move commercial premises you may need to arrange for the small items, such as desk contents and files, to be packed into purpose designed crates so that they can be safely transported. Many of our clients like to have these crates beforehand so that they can begin packing their effects and labelling their paperwork in advance.
Fox offers crate hire as a standalone service or as part of a commercial moving project. Our crates are clean, sealable, durable, stackable when full and nest when empty. If you need help estimating how many or what size crates you will require then get in touch and one of the team will be happy to help.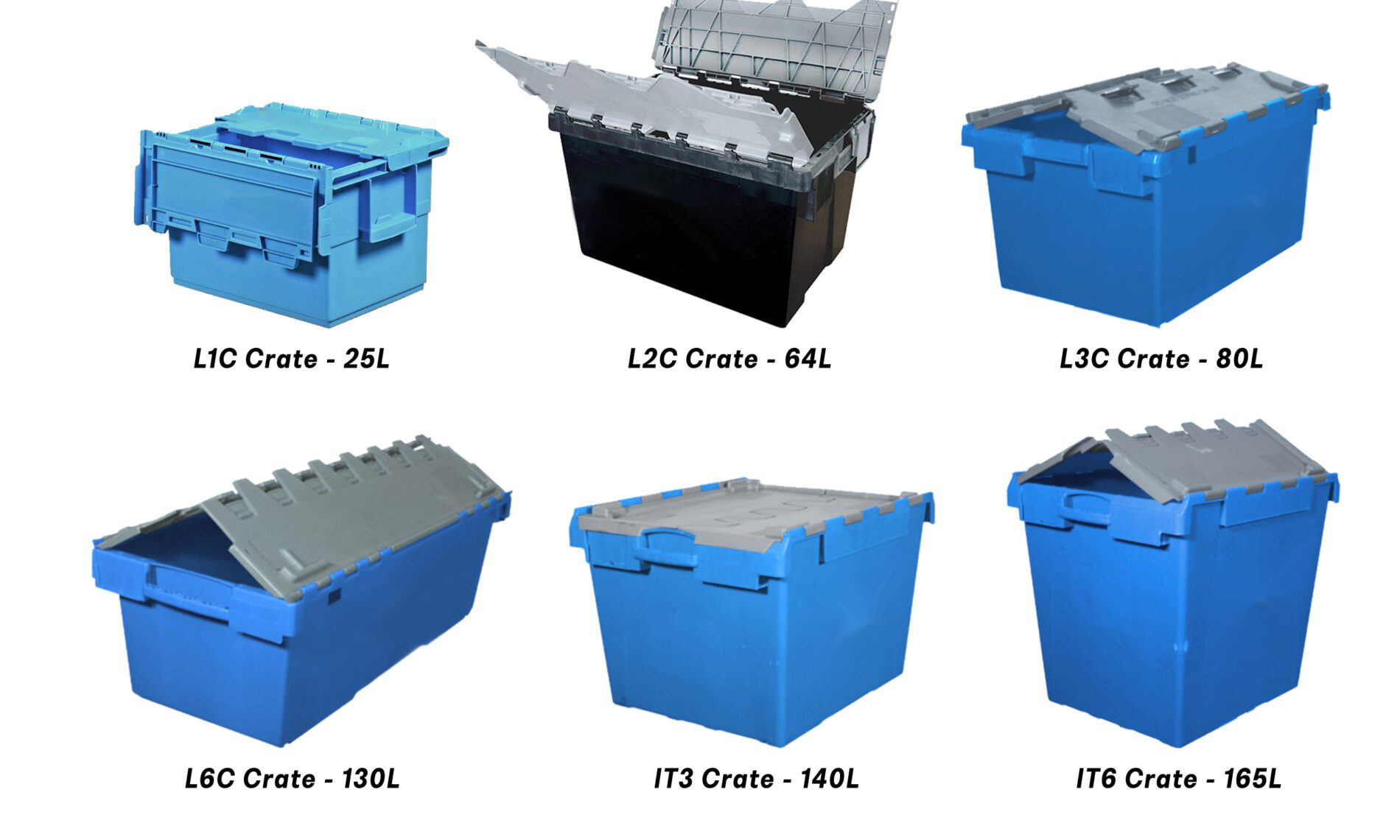 Crate sizes
L1C Crate – Size – L: 400 x W: 300 x H: 306mm – Capacity – 25 litres
L2C Crate – Size – L: 600 x W: 400 x H: 368mm – Capacity – 64 litres
L3C Crate – Size – L: 710 x W: 460 x H: 368mm – Capacity – 80 litres
L6C Crate – Size – L: 1125 x W: 480 x H: 360mm – Capacity – 130 litres
IT3 Crate – Size – L:675 x W:575 x H:465mm – Capacity – 140 litres
IT6 Crate – Size – L: 675 x W: 575 x H: 615mm – Capacity – 165 litres